Ready or not, drones, holograms, wearables, geo-positioning and beacon technology is here. These event technologies are being used worldwide and create exciting possibilities for your next meeting or event. Ready to know more? Let's dive right in.
Why Incorporate New Meeting Technologies?
You're probably wondering, "Why should I bother?" The answer is simple: Incorporating new meeting technologies is all about enhancing audience experience. But that's not all. It's also about improving meeting effectiveness and increasing ROI, which you can learn more about here. But let's get back to audience experience. Perhaps unsurprisingly a big part of it involves finding creative ways to engage distracted participants with wow-factor. Keeping your audience focused on what they came for is key. Unfortunately, this is near to impossible with traditional technologies like audience response systems. The good news? Newer technologies are paving the way for a more personalized experience for participants. These tools enable participants to interact using multiple touch points. Once you engage your audience, these technologies can also help you harness and analyze data on interactions. Now, I bet you're thinking, "This is all great for in-person attendees, but what if my participants are remote?" Well, guess what? New technologies can recreate the live meeting experience for remote attendees too.
A word of caution! While it is easy to focus on tech novelty, it's more important to focus on the goals that it helps you accomplish like improving meeting ROI. That being said, here are some hot trends to implement at your next live event: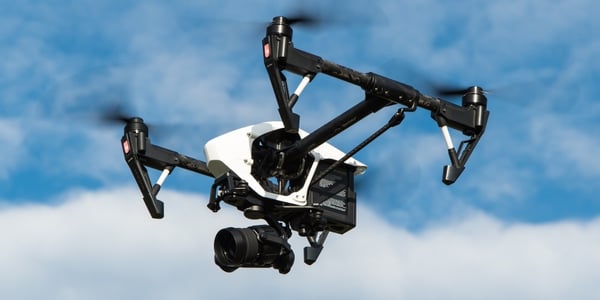 Event Technologies Trending Now
Meeting analytics: We all love apps. Apps are great, but unless they deliver residual benefits and long-term value, they are far less useful than you think. With analytics trumping apps, many app are being forced to be smarter and more informative. Their capabilities have replaced paper (and who doesn't want to go green?). They incorporate logistics by tracking attendee movement, touch and response. As the meeting organizer, this is all a goldmine of data for you. By effectively tracking audience interest, analytics-driven apps can guide your meeting follow-up and planning for future events. As a bonus, the best technologies out there will deliver powerful insights by enabling you to analyze large quantities of data across your events.
Live meeting engagement: Your increasingly tech savvy and sophisticated audience is demanding more out of their technology and live meeting experience. Audience response systems are now being replaced with more versatile, interactive engagement tools. Array™ and other second screen tools offer new avenues for interaction that are independent of conference wi-fi. Information is pushed in real time and session presenters can give attendees access to slides, videos, links and social media in a personal way. In-session gamification brings out your audience's competitive spirits and makes the experience fun and relevant.
Drones: Ever wish you could capture that perfect footage or highlights of your meeting? Say hello to drones. Drones and traditional video camera footage can be combined to create the perfect video to wow your crowd. This can be used to generate buzz and excitement and nail the atmosphere that's at your meeting or event. Want to get your audience pumped about a certain venue? Take your audience on a virtual tour with a drone.

Virtual reality: Make no mistake about it, VR is here to stay. All of the major players including Facebook, GoPro, Samsung and Google are pushing out more and more sophisticated VR tech. As a result, savvy marketers and event planners are finding new and better ways to employ it at their live meetings. VR is a huge attraction at exhibit booths. And that's not all. VR is expanding virtual training capabilities with immersive experiences that mirror real-life. It's also being used to virtually transport remote attendees to meetings. VR is quickly turning long-distance group collaboration into an intimate experience.

Interactive technologies are mobilizing a shift back from virtual to live meetings: You heard me right. The shift away from live meetings because of high costs and ambiguous results has reversed. Why? New ways of capturing data and analytics are proving the value of live meetings. Novel technologies are delivering a more immersive audience experience than ever before. As a bonus, attendees are able revisit sessions after the conference has ended and share it colleagues. If you are an exhibitor, you can track movement and preferences of your ideal customers and then follow-up with highly relevant content. Admittedly, virtual meetings and webinars are still useful. But as technology supports even more immersive experiences, in-person meetings will continue to win out.
Beware! If you're taking a "wait and see approach" to incorporating new technologies, you'll quickly find your competition has left you behind. In the event and meeting space, it's essential that we harness innovative tools that produce results instead of distraction. Providing engaging and immersive experience for attendees and meeting your overall event goals should remain your priority. Keep this top-of-mind when adopting any new technology. Now, the only question that remains is, which of these opportunities will you seize first?