You've likely heard the term "Meeting and Events ROI" being thrown around A LOT lately.
Want to know the secret about ROI? One size does not fit all.
Return on meetings investment could represent a dozen different things to you. It could be to increase attendee engagement, improve knowledge transfer, increase sales effectiveness, or even monetize your events. Bottom line, achieving real value from your live meetings depends on a number of factors, including your industry, goals, and what event technology is at your disposal. Not sure what ROI means to you? You may want to start here.
And don't forget that meetings are no longer just in-person events. Hybrid meeting models and virtual presentations can make things even more challenging and complex.
Meeting analytics tools, presentation software, and ROI-boosting resources can help planners create effective and exciting interactive meetings. We've searched high and low, and we've picked out the 10 best technology tools to help you on your way.
---
1. BEEP: for Attendee Tracking
Once an attendee checks in at your event, they may vanish. You have no idea if they are at the bio technology presentation, or just hanging out at the free snacks table and swag merchandise booth. The BEEP app is a nifty tool that gives you a virtual view of where every attendee is at the event.
These audience response systems monitor the person's interactions and behaviors as they roam the event space. By monitoring dwell times and high activities, you obtain a better understanding about what attendees liked or disliked during your event. Then you can provide post-event follow-up that is more personalized for each attendee and targets their unique interests.
2. Array® for Content Engagement Insights
Improving meeting content and knowing when to present key concepts to maximize effectiveness once represented a huge challenge, but no longer. Our Array® audience engagement and analytics platform provides a seamless, all-in-one solution.
Array® offers more slide interaction and polling capabilities than audience response systems. Meeting participants can rate slides, take notes directly on slides, save slides, and much more with iPad second screen technology. Participant content engagement data is captured and can be analyzed in detail on a slide-by-slide basis, allowing you to improve content over time. An engagement timeline enables you to strategically place key content at the optimal time for engagement.
3. iVvy: for Meeting Expense Reporting
Where did the budget go? Event planning can suck the life out of company budgets, leaving you trying to explain whether a certain feature was actually necessary for the presentation. The iVvy venue marketplace app has a powerful meeting analytics reporting tool available.
Use the expense management dashboard to track event sales and yield activities for better company budget management. This meeting technology also gives a snapshot of booking budgets for each month based on how much money was available and where it was spent.
4. Estimote: For Multi-Event Planning
The Estimote app expands live meeting analytics to include multi-event planning strategies in larger and more complex building locations. This innovative technology monitors both people as well as assets using sensors, beacons, and IOT innovations.
You'll be able to see when large groups of people are gathering outside for live demonstrations. Then you can see where they go when heading inside the conference building as they move to keynote speaker rooms and other presentations.
5. CrowdMics: For Increased Audience Interaction
When promoting interactive presentations where the audience poses questions, it can be hard to hear people at the back of large rooms. Prevent them from shouting and getting sore throats with the CrowdMics interactive presentational tool.
This technology turns the attendees' phones into wireless mics so everyone can hear their questions or comments. For those introverts who have great ideas but don't like to speak up, they can text their question to the presenter, who can then read it to the audience.
6. Google Cardboard: For a VR Experience
Virtual reality is becoming mainstream in the event industry. Google Cardboard is a simple DIY viewer that offers incredible VR opportunities.
Attendees can immerse themselves in presentations or play interactive games while holding up the viewer to their eyes. There are no wires or other fancy equipment needed. The technology just requires a smartphone and related apps. The outside of the VR viewer can be personalized with your company's logo or artwork to create a cohesive brand experience.
7.

TINT: For Web and Meeting Content Sharing
Attendees love to share social media posts of all the meeting happenings. The TINT interactive presentational tools can allow an event planner to collect and analyze all this social content so you can form more well-rounded meetings based on audience preferences.
You can create personalized feeds using this content that can be shared to both virtual and live attendees. Afterward, the planner can monitor attendee engagement.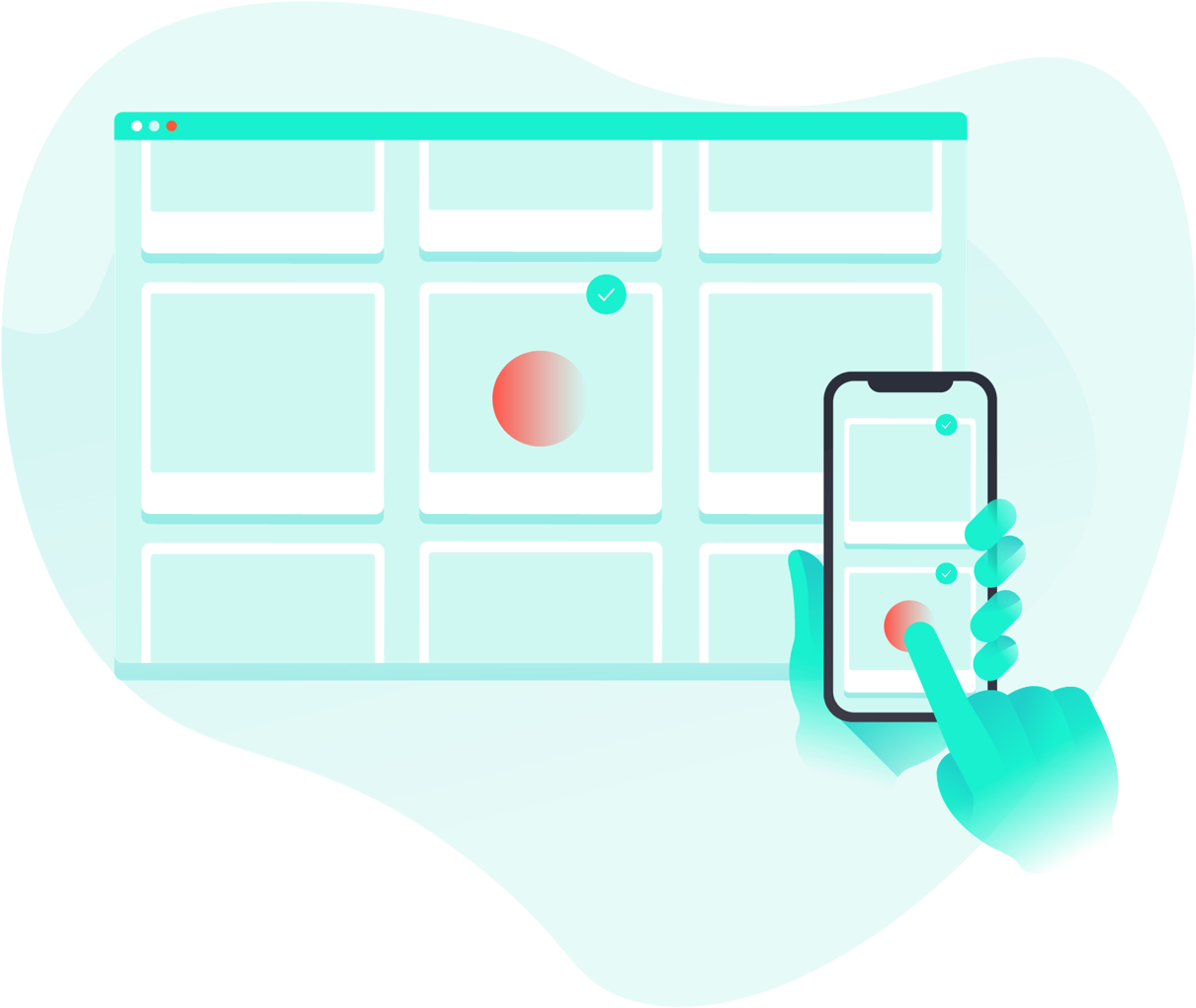 8.

Bizzabo: For Social Media Marketing Analytics
Word-of-mouth and social media marketing help get attendees at the event door. The Bizzabo tool suite offers marketing campaign tracking pixels so you'll see which campaigns are taking off and which ones are duds.
This tool lets you tag successful ads across media platforms. Then you can slip in promo codes to further entice people to register for the event.
9.

Visme: For Visually Stunning Presentations
Pushing a ton of technical data out on your audience in 30 minutes can be mind-numbing, and you don't want to make your presentation feel like a 6th grade science class. With Visme, you can place all that data into stunning and beautiful HD graphics and images.
These interactive presentational tools allow you to create a presentation in minutes right through your browser. The visual imagery can leave a lasting impression for the attendees, making people remember your presentation as the highlight of the event.
10.

Crowdsight: For Advocacy Presentations
As an event planner, you'll have influencers in the pharma industry who are advocates for health and medical progress. You can tap into their advocacy efforts using Crowdsight.
This ROI tool allows you to use these influencers to create positive social media content about your event. Then you can use the software to track audience segments by engagement and find the highest-performing influencer. In this manner, you can create better interactive promotions based on the greatest audience engagement to the influencer's shared content.
Increase Audience Engagement at Your Events
Create higher levels of engagement and audience participation at your live events whether they are in-person, virtual or hybrid with these 10 interactive meeting tools and analysis systems. You'll be able to please your attendees and demonstrate meeting effectiveness, proving the long-term value of your live events. For more information about Array®, contact Educational Measures.
---